*KICK-BOXING *HIIT FITNESS PERSONAL TRAINING * NO CONTRACTS  
New for 2023: Introducing "Dirty Boxing" cause in the street they don't play fair.
Private lessons at group prices starting at only $15 per session.     
We have taken the sweet science of boxing and added a taste of Zen mind body boxing for fitness and self-defense. "Be the Fighter™" is the nationally endorsed program designed by VA Tech's most celebrated martial arts professional, Dr. Jerry Beasley, professor, author, entrepreneur, member of the world-renowned Black Belt Hall of Fame and winner of the 2018 Joe Lewis Eternal Warrior Award. Dr. Beasley (VA Tech 1998 Outstanding Alumni Award winner) established the VA Tech Kick-Boxing club, Jiu-Jitsu, and Self-Defense clubs in the 1970s. Since 1972 he has taught thousands of VA Tech, Radford University, NRCC students. Train safe in a one-on-one session.  "Be the Fighter" is more than fitness, more than self-defense. "BTF" seeks harmony in spirit-mind-body. Be at peace, be fit and be prepared to fight back!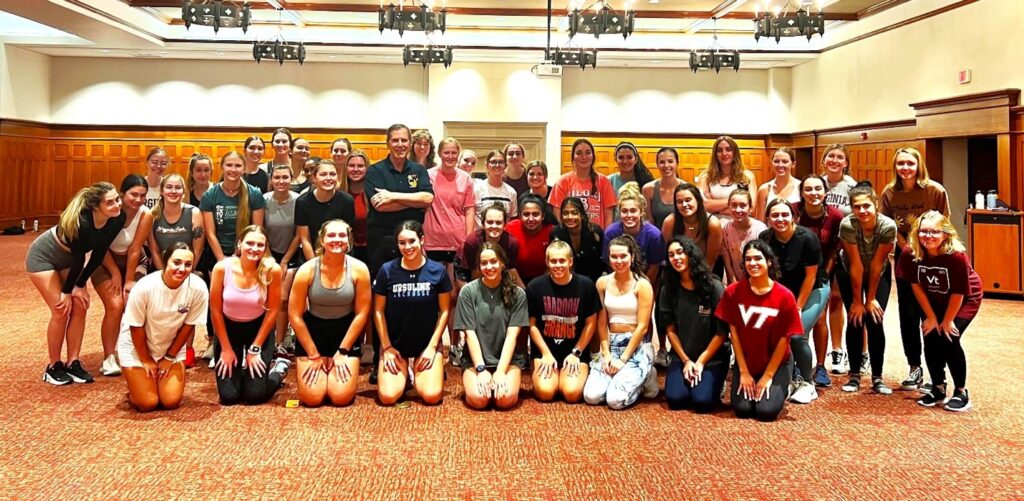 BMA Boxing and Martial Arts
Fear, intimidation, it's something we don't like to think about. A door slams, footsteps, you're alone. At Beasley Martial Arts and Fitness, we teach the art of Fighting, in the ring, in the street and in life. Learn to fight back. To Be the Fighter. No bullies. No anxiety. No stress. Lose weight and get in the best shape of your life! Empowerment, confidence, the will to not just survive but to win! Success. Become the Fighter at Beasley Martial Arts and Fitness.
Dirty-Boxing™, cause in the street they don't play fair. The things they don't teach you in sport and fitness boxing are the very things you may need to save your life. Boxing was designed as a sport for the ring with rules and referees to protect the fighters. Each of our clients learns professional boxing skills. But also realize, in the street there are no rules. There are no referees. Anything goes.  In BMA Dirty Boxing™ you learn all the cheats and fouls to win in the street. Avoid a fight if possible. But if you are attacked, your life or the life of a loved one is on the line, then fight back. And fight dirty!
Aikia Kick-Boxing, why just use your hands when you can also use your feet? Kick-Boxing can double your training level and greatly enhance your self-defense quotient.
The BMA Boxing, Aikia Kick-Boxing, and Dirty Boxing programs are personally taught by 5th Degree Black Belt Master Coach Tyler Beasley. Get in shape and earn your nationally certified Aikia Kick-Boxing belt rank under the supervision of Coach Tyler. Never any testing or rank fees. In Aikia, rank is an honor, not an expense.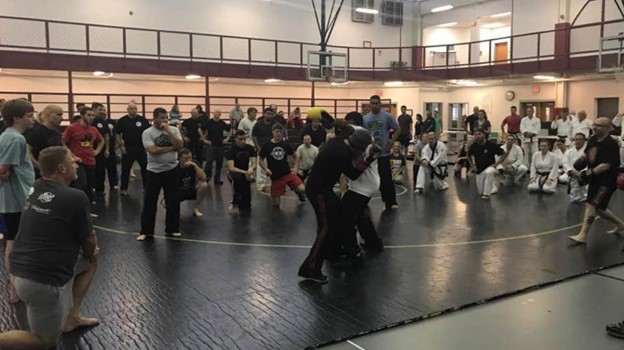 Your first private training and evaluation session is only $15, and we never use contracts! Pay as you go. Choose Boxing, Kick-Boxing, Dirty Boxing/Self-Defense or HIIT personal fitness training. It's all about you. You won't be hurt or embarrassed. Since opening in 1980 we have had zero accidents. Never any judgmental stares from others, no need to dress to impress.   
HIIT/Intensity Interval Training –  Personal Fitness Training.
Be everything you can be and more. Our mind-body personal training sessions include Kick-Boxing and is taught by certified Black Belt, Coach Gina Beasley. Coach Gina is a Radford University Kick-Boxing coach and a nationally certified Personal Trainer. Her program includes both morning and evening sessions stressing High Intensity Interval Training (HIIT).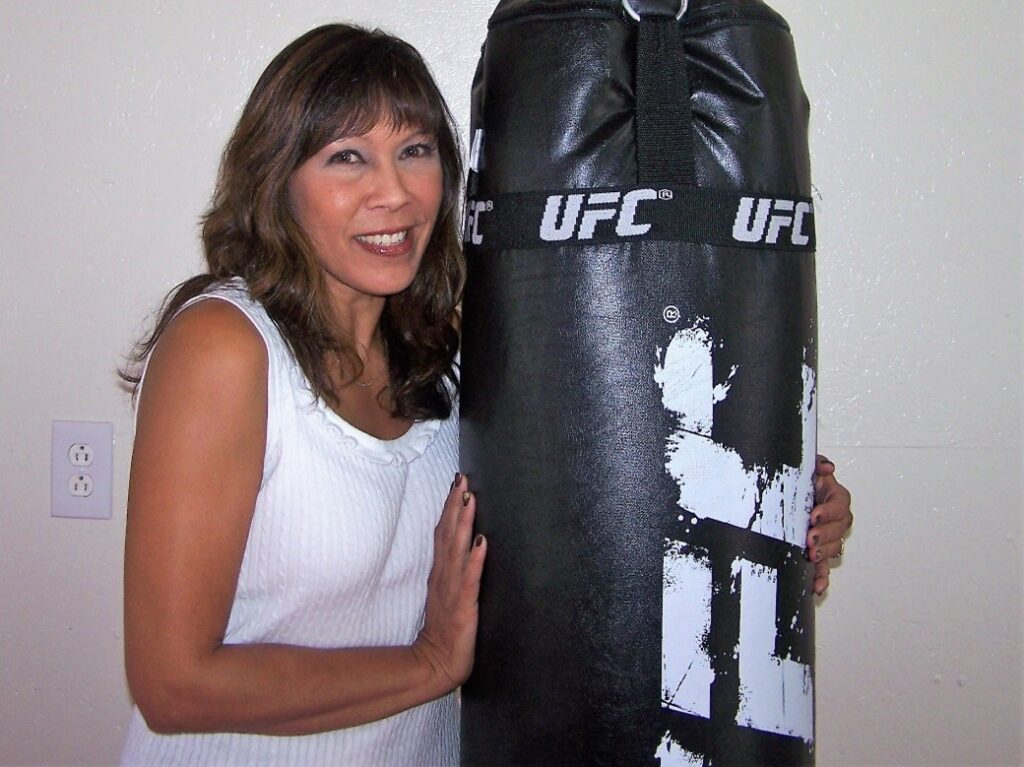 Text Coach Gina Beasley at 540-230-8848 or contact Dr. Beasley e-mail [email protected] today to set up your first personal training session. You deserve the best. It's your time. A new you.

Become the Fighter at Beasley Martial Arts Boxing and Fitness.  Beasley Martial Arts members may attend our Black Belt Industry Award winning summer camp called Karate College at a small per class fee. Meet and train with martial artists from across the country. Instruction by top professionals. Our goal at BMA is to ensure that each member receives more than what they pay for!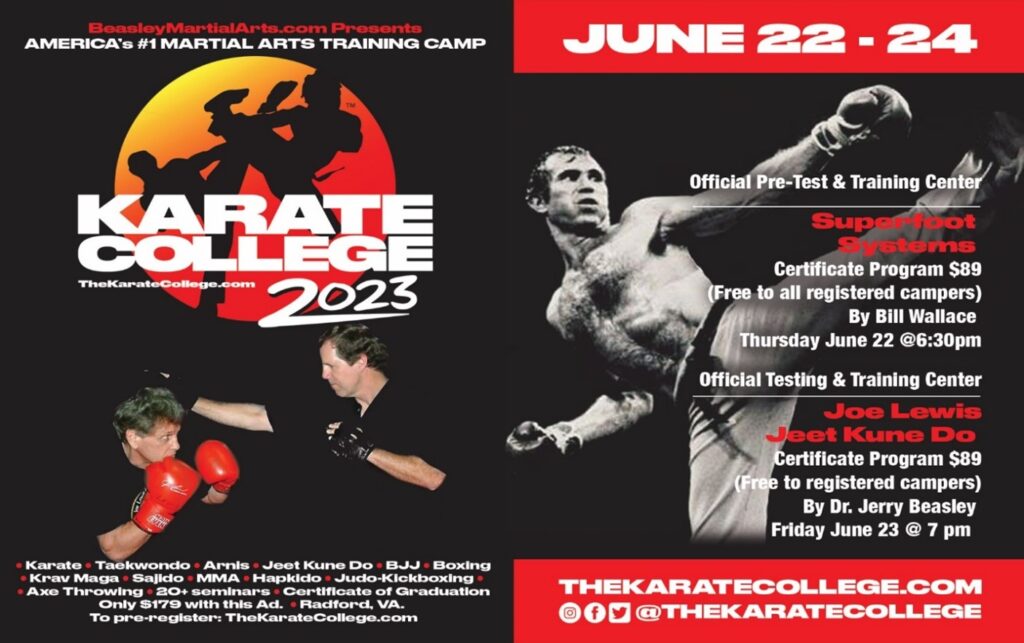 READ OUR REVIEWS FROM SATISFIED CLIENTS.
"THE INSTRUCTION IS SO GOOD They DON'T NEED CONTRACTS".
3360 N Franklin St, Christiansburg, VA 24073